LIMITED OFFER ONLY!!!

Ai Master Trader Bot 1-Year Subscription
Trade using your own Binance account (100% risk-free)
You must do the following:
Sign up using the referral ID of the AI Master Trader's Binance account: 270366024
If you already have a Binance account, you must create a new one to activate the AI Bot. You can use a new name with the details of a family member or trusted relative, or
You can delete your existing Binance account by clicking the DELETE button (https://youtu.be/C0xs8wrZMPk) and sign up again with your own details in Binance using the AI Master Trader's referral link (https://accounts.binance.com/en/register?ref=270366024) or referral ID. Then, you can deposit funds using your BTC wallet address.
The AI Master Trader uses the following trading pairs:
BTC/ETH
BTC/BNB
ETH/BNB
BTC/DOGE
The minimum deposit is 0.01 BTC - 1.00 BTC.
Don't miss this exciting opportunity to trade using your own Binance account with the help of the AI Master Trader. Sign up now and start making profitable trades today!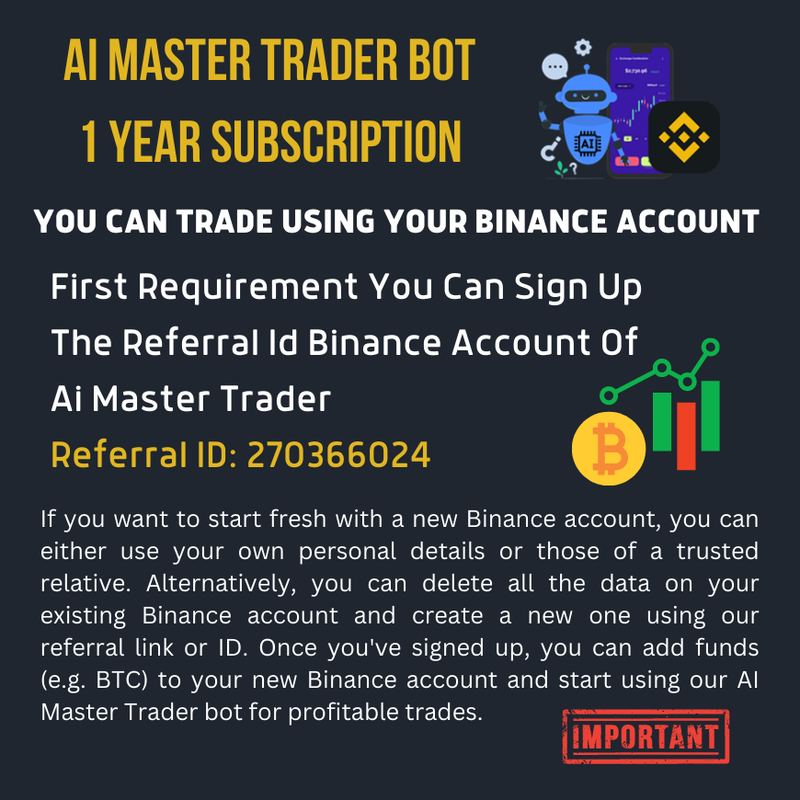 Get 100% cash back on your purchases, 14 pesos per day for 365 days! That's a total of 5,110 pesos in cash back.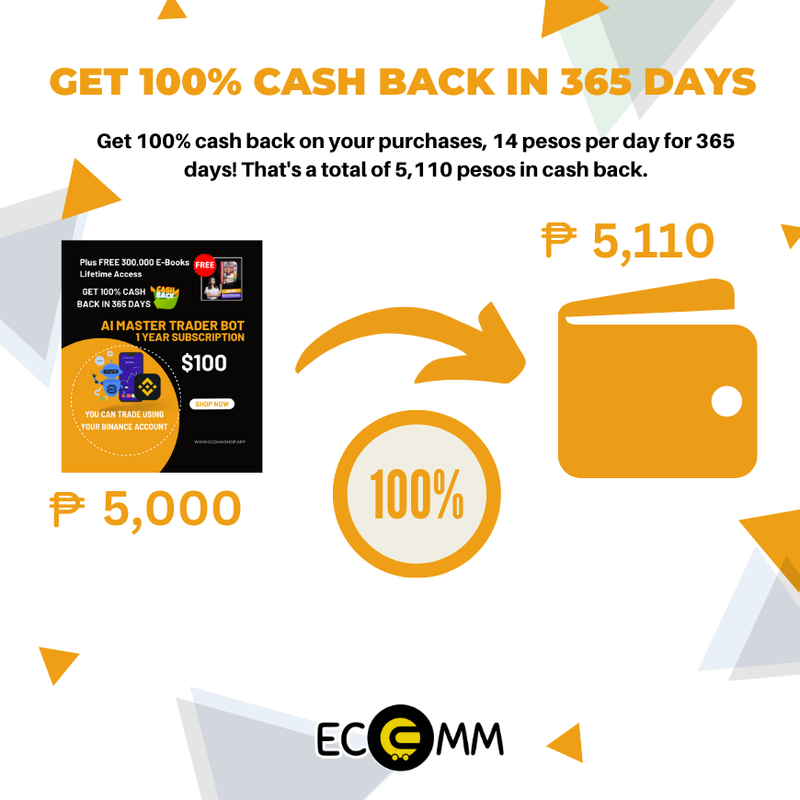 PLUS FREE 300,000 E-BOOKS LIFETIME ACCESS
300,000 E-BOOKS
Best Selling Books Available.
Get Access to a 300,000 E-Books collection just for you!!!
-Financial Literary Books
-Stocks and Trading Books
-Best Selling Motivational Books
-Best Selling Fiction/Non-Fiction Books
-Grade 1-12/College Books
-Self-Improvement Ebook
-Freelance Courses Ebooks
-Kids Library
-Christian Ebooks
-Comics
-Unlimited Downloads
After Process Payment your Order PM or Chat Support Ticket to Ask for a Guide & Assist with your Order.